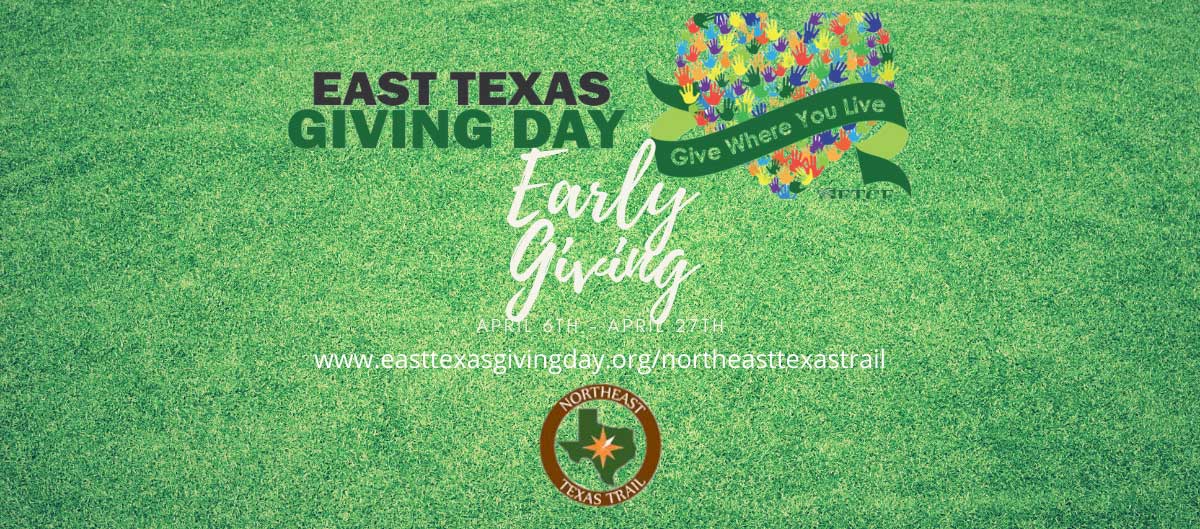 The NETT is participating in East Texas Giving Day which provides a unique opportunity to come together and support the NorthEast Texas Trail. 
Because of the COVID-19, now more than ever we're looking for ways to reduce stress and stay healthy while maintaining a safe distance from one another.  As a result, the NorthEast Texas Trail, with its 130+ miles of fresh air and plenty of room to roam, has seen a huge increase in recent use!
Your generous donation dollars will be earmarked exclusively toward match money for future trail improvement grants in Red River, Bowie, and Lamar Counties.  These trail improvements connect trail towns, boost the quality of life for local residents, and bring in tourism dollars from day-tripping families and weekend adventure seekers.
The NorthEast Texas Trail Coalition's East Texas Giving Day goal is $3,500.
Early giving is now open. Schedule an early donation from today through Monday, April 27th.
The final day of the East Texas Giving Day campaign is Tuesday, April 28th!
There are three ways to support the Giving Day campaign:
Donate through the East Texas Giving Day website: 
Donate on this website using the donate button

Donate by sending a check to our mailing address – listed on the "How to Donate" page.
Follow the campaign on our Facebook page: https://www.facebook.com/netexastrail
We appreciate your support. Thank you!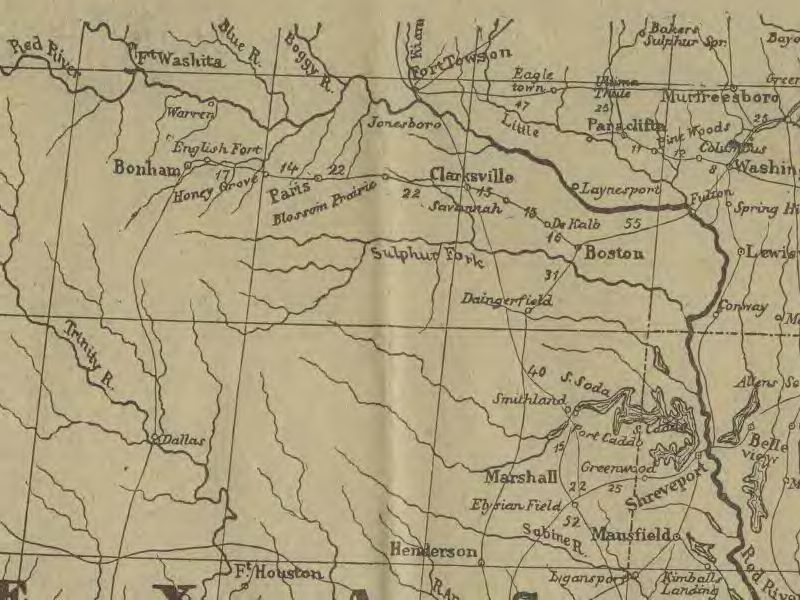 Locate entrance points across East Texas and start your journey today from Farmersville to New Boston.
Overview of the Trail with interactive Google Map. See details about the trail…
When completed, NETT will be the largest trail in Texas. Learn more about our history.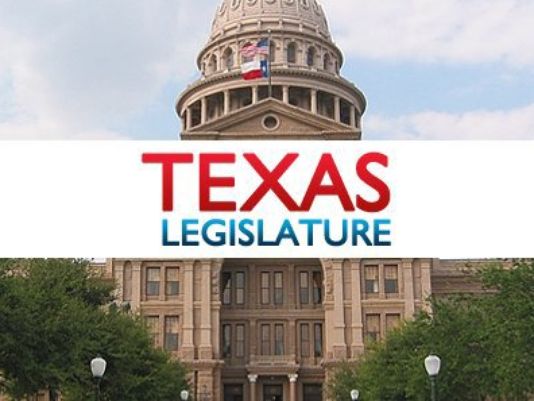 Northeast Texas Trail has two bills before the Texas Legislature working toward our efforts to complete the Trail and become a 130 mile long Texas State Park.