Wolfe City to Ladonia Trail
Before planning your trip, please review the Rules and Campsites posted on the NETT Coalition website.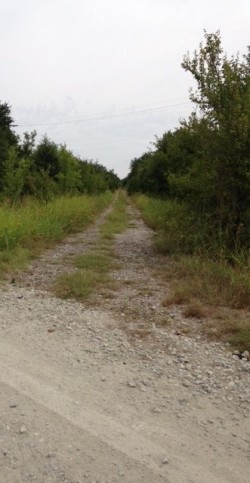 Overview:
The Wolfe City Rail Trail is a beautiful trail that runs through Wolfe City, Texas. It is part of the "Chaparral Rails to Trails Inc."
The Chaparral Rail Trail is a 67 mile trail that connects four (4) counties in North East Texas. This impressive trail has been developing since 1995 and runs via the same path as the Chaparral and Union Pacific Railroads.
This beautiful trail is also part of the regional NorthEast Texas Trail (NETT) system which spans more than 130 miles and 19 communities.
The 130-mile trail traverses from Farmersville (through 19 rural towns and 7 counties) to New Boston (West Texarkana). And we are so lucky that Wolfe City is one of the 19 towns this trail runs through.
It is the longest Hike/Bike trail in Texas and the 5th longest in the U.S.A. attracting avid trail users from around the nation.
For our city, we are now proposing to construct something even greater than the existing trail as it sits. This will not only promote economic growth from avid trail users, but most importantly, this will be a safe, non-motorized trail for every resident at every age.
Distance
8.6 miles
Surface & Condition/Challenges
The surface varies between dirt and the gravel of the old rail bed. Challenges include some low areas which hold water and mud after rains. Ruts are in some areas even when dry. Vegetation growth can be high in Spring, Summer and early Fall. Please be aware of Poison Ivy and low branches in places.
One (1) bridge has open cross ties and there are some ties in poor condition or missing. These should be walked very carefully. Please do not attempt to ride on these bridges.
Access points
Wolfe City: On Main St. (Hwy 816); Main and Manson – lot behind the Post Office
Ladonia: Town Plaza – W. Main & Church St.
Appropriate for
Mountain and hybrid bikes; Hiking
Campsites
The public is asked to contact the person listed for each trail town to make reservations for camping. A complete list of campsites and contact information is posted on the NETT Coalition website.
For camping in Ladonia
Ladonia (city of Ladonia) Contact Person – Anita Akers: (409) 365-2510 or Jan Cooper: (903) 461-1631
Additional information
Wolfecitytexas.com
Huntcounty.net
Facilities
Large gravel area for parking across from Sunshine Café off of Main Street; large grass area in downtown Wolfe City to park large trucks and trailers within ten 10 ft of trail; at Intersection of 4901 and trail there is room for 2 trucks with trailers; at intersection of 3916 and trail there is parking on side of road; if no funeral, there is a cemetery that has a large parking area.
Local Emergency Contact Information:
Emergency/ Medical – 9-1-1
Wolfe City – 903-496-2251 (Also City Hall)
Constable (Wolfe City)- 903-450-6261
Celeste – 903-568-4512
Hunt County Sheriff – 903-453-6800
Constable (Commerce) – 903-886-7937
---
Hotels/ Lodging
Find Hotels Wolfe City/Ladonia
Dining
• Sunshine Café (has hitching post)
• Cowboy Café
• Kwik Chek
• El Arbol
Full Amenities List
Upcoming Events
Area Attractions
• Annual City Rodeo
• Annual Car/Truck Show Geocache
• Picnic Area
---
Gallery:
[tribulant_slideshow gallery_id="12″]
---
Local Weather:
| | |
| --- | --- |
| [awesome-weather location="Wolfe City, TX" units="F" size="tall" override_title="Wolfe City, TX" forecast_days=3 hide_stats=false background=0] | [awesome-weather location="Ladonia, TX" units="F" size="tall" override_title="Ladonia, TX" forecast_days=3 hide_stats=false background=0] |